Our Story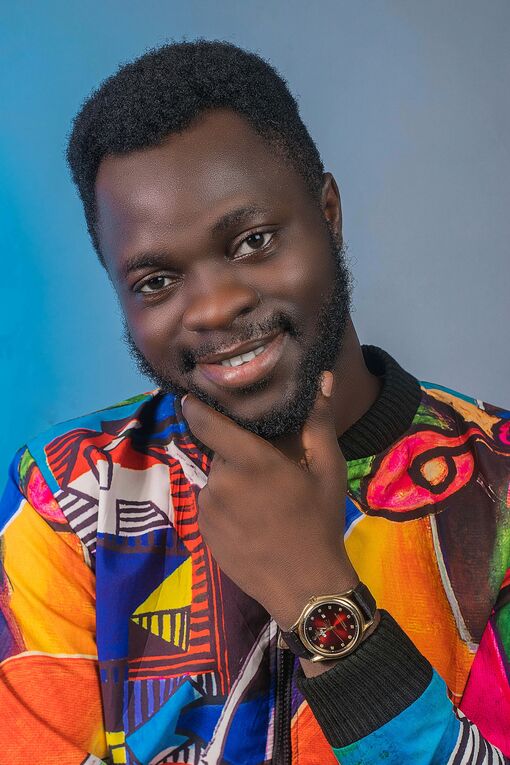 It all started three years ago or was it four years ago. Man of God was ready to serve the nation after school, as is the regular custom in Nigeria. When they taught me about the benefits of service as a believer and how God rewards those who serve him, I didn't think that the National Youth Service Corps (NYSC) program was part of the scope 😊. There were many events of life that led to my being in NYSC camp in this particular batch, and not all of them were enjoyable experiences. There had been delays, hard days and all that, but truly, God has a plan for each and everyone of us which we can only discover by following him every step of the way.
The year was 2018, I was in camp jejely, on my way to NCCF (Nigeria Christian Corper's Fellowship) for the first time, when my eyes were opened and I noticed a spotlight on this lady. I didn't know what that meant, but I wondered to myself 'who could this person be?' Let's be honest, it's not everyday you notice something that looks like a halo hovering over a person, so definitely, this caught my attention. However, as the spirikoko bro that I am nah, I quickly whispered to myself, 'Baba, shey you no go concentrate? I distracted myself quickly.
On arriving at the NCCF fellowship venue, I noticed this same lady who had been spotlighted to me just a few moments ago. Then I thought to myself, 'aha, she's one of us'. Just another beloved daughter of my loving father. Her name – Tomi.
It took a little while before we became more cordial and would say hello to each other. And then God started speaking to me and asking me to go and honor Tomi with a seed. Baba, shey na pastor she bi? I wondered why I needed to honour her with a seed and really couldn't understand who she was. I struggled! But after about 3 days, you can say resurrection took place, lolz. I agreed with God and packaged my honour seed in an envelope.
I summoned the courage to stop her one evening where she was walking with another lady. When I approached her at first, I got the whole attitude the babes give when you're a poor toaster. It put me on the defence, so I went straight to the point and told her sorry oh. I'm not here to toast you. God had laid an instruction in my heart to sow a seed, which I was just obeying. I then asked if her parents were pastors (trying to get justification for this instruction) but she confirmed they weren't. When I told her I felt there was something about her, she acknowledged, saying 'yes I know'. I said to myself that this lady has pride 😊. When she received the seed, she held my hands and began to pray for me and speak words over my life. I remember I started to sweat and cry like a baby, as I felt like an arrow was piercing through my heart and something like a weight left me. I didn't understand it. I remember leaving her and rushing to the hostel to clean up because I was such a mess and the tears didn't want to stop, it was like a running tap.
After this, I told myself I will get to know her more. I made many failed attempts at get closer to her. She would firmly refuse all my offers to pay for her meal or buy her anything and that made me quite upset. I felt she probably feels that I am a baby Christian because of how I cried when she was praying for me.
One faithful day after we left camp, I met her Aunty who was now my LGI. Her aunty asked who we were to each other, and I responded, saying that "she is my sister in the Lord". Then she said tell me the truth. 'She is your wife'. Those words found a way to make my brain come alive, that's when it dawned on me that Tomi is actually quality wife material. Why have I been dulling? Aunty insisted that she's my girlfriend and my wife and that I was pretending. From then on, when I looked at her, it felt like I was in a premium quality fabric store, looking at correct wife material. Then Tomi called and told me that she wanted us to spend time praying together, and of course I obliged. We will pray this prayer! At this time she was still very stubborn and won't respond to my chats many times.
By this time, feelings had slid into my DM already, but how do I slide them into her DM as well? I kept fasting and praying about this Daughter of Zion. God told me it wasn't time to ask her out yet. Little did I know that God was preparing her heart, as she would not have accepted to go out with me if I had declared at that time ….. Faithful God.
Later, I met my Spiritual father in Abuja to pray and join me in faith. I also I remember how my mum had always told me to focus and that i will meet my wife in NYSC camp. I told to her to pray cause her prophecy was about to be fulfilled.
After Tomi and I were friends for six months, one day we were together gisting when God spoke to me, saying, 'Leke this is the time, this is the hour'. No jokes!!!. The anointing of God came upon me. I was very poetic in the delivery of my manifesto, and when I was done, she said yes.
Now, it's over two years since we started dating and it's been so beautiful, full of peace, learning and growing together. We got engaged last year. Look at the beautiful woman I am getting married to – The most beautiful woman in the world! The one I waited for, the only one I'm interested to do this thing called marriage with.
I'm getting married to the love of my life! I'm getting married to First lady shuga.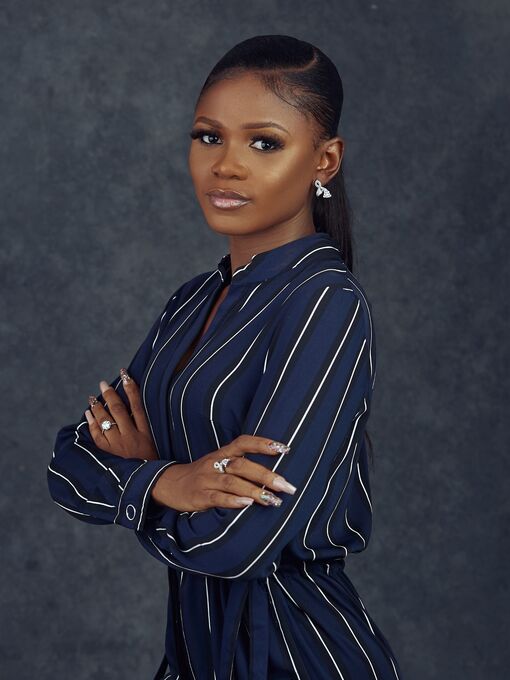 They say love hits you like an accident, no one sees it coming.
This is a story of a beautiful beginning cheering to forever
Three years ago (almost 4), we met at the NYSC camp where I gave my "back neighbour" a high five at NCCF Sunday Service (he was sitting two rows behind me. I no know how neighbour reach two rows lol). Weeks later, my "back neighbour" approached me to sow a seed (according to him, he was following the instructions of the Holy Spirit). I prayed for him not knowing I was praying for my future. After the prayers, the Holy Spirit told me "You just prayed for yourself". I didn't know this had a deeper meaning to it.
Leaving camp, I was instructed by the Holy Spirit to organise a prayer meeting and this my "back neighbour" was the first person I thought of alongside a female friend. Seeing often, my "back neighbour" started shooting his shot (as we young people would say) realising he had feelings for fine girl.
At the time, I wasn't ready for a relationship but went on a six months retreat praying to get a confirmation from God regarding this man to truly know if he was the one. And yes, I did get my confirmation from God!
Through the process of confirmation, I realized how Leke had my definition of a beautiful relationship. He is amazing, kind to me (and to everybody around him), and he had genuine love and affection for me. Basically, he checked the list of my "perfect guy" and gentleman. But then, baby girl still had to form "hard guy" (you already know 😌). I realized how much I love this man when I would blush pink whenever my aunt or anyone at home mentioned his name. (Hard guy failed me lol).
Our meeting and eventual relationship was very prophetic and I really enjoyed it because at that phase of my life I was bent on achieving God's purpose (I still am anyway), everything pointed that Leke was the one and it still very much does. Ever imagined a partner that practically solves all your problems, cares for you like they would for themselves, love you like Christ loves the church. And like people would commonly say, I thought I knew what love was until I met Leke. Truthfully, he has taught me the true meaning of agape.
Today, we are not just organizing prayer meetings together but planning our wedding to be ONE forever. From being my "back neighbour", to my friend, best friend and now my husband.
Y'all, I am marrying my best friend, my prophet, my lover, and a special gift God has given me. I can't contain my joy!!!
Oluwatomilola says Yes to her forever love, Olorunleke.
Cheers to forever #TL22❤️
PHOTOS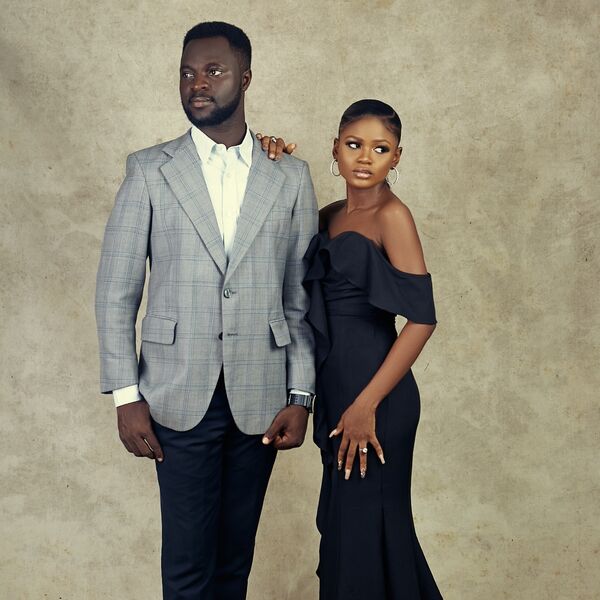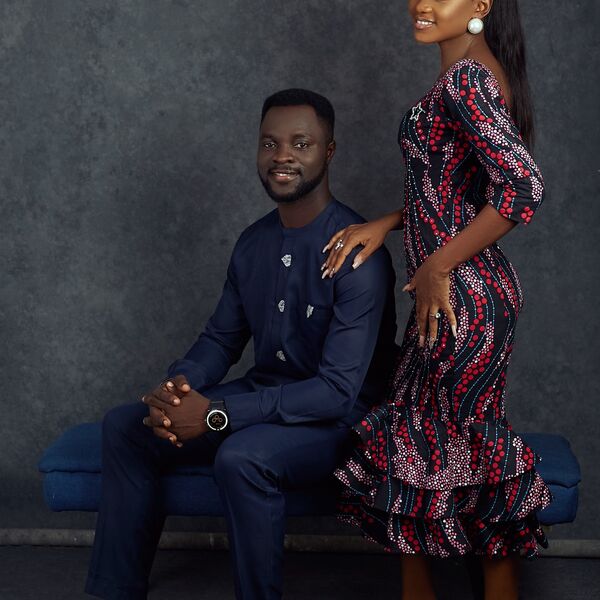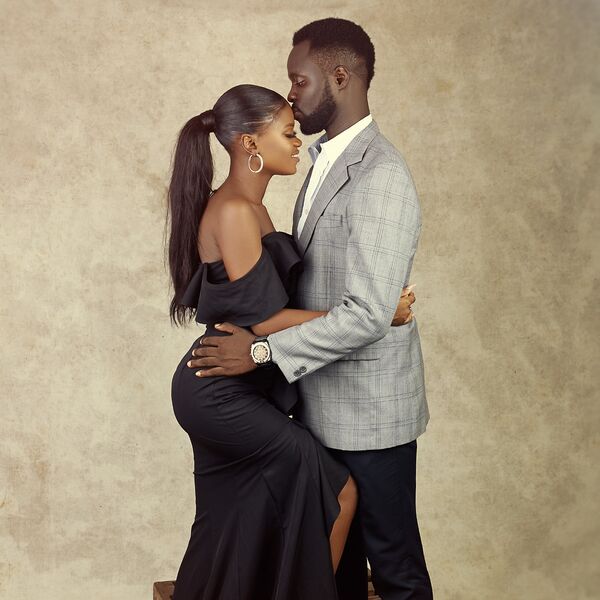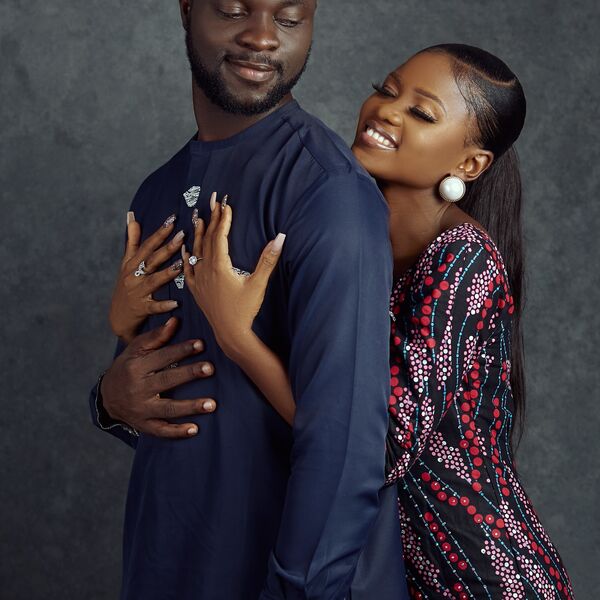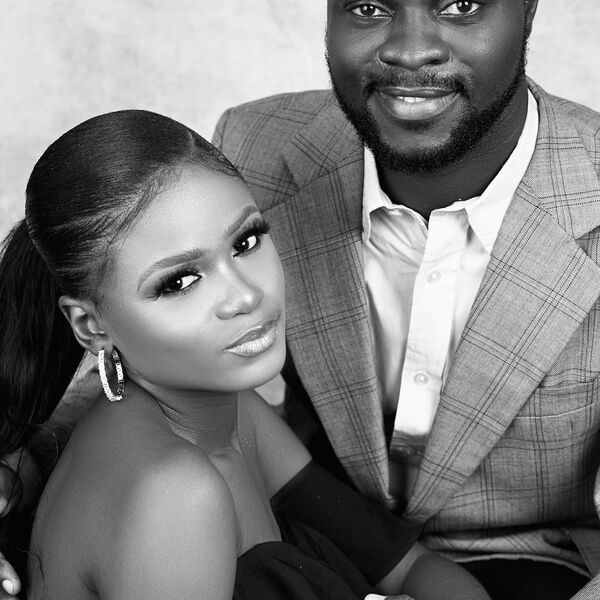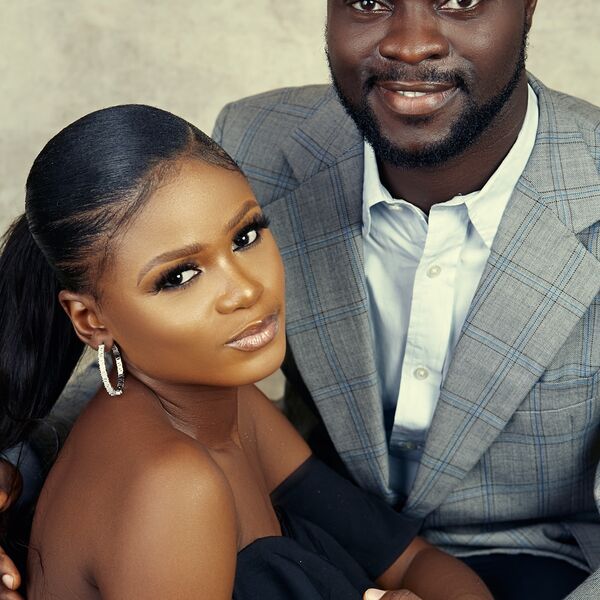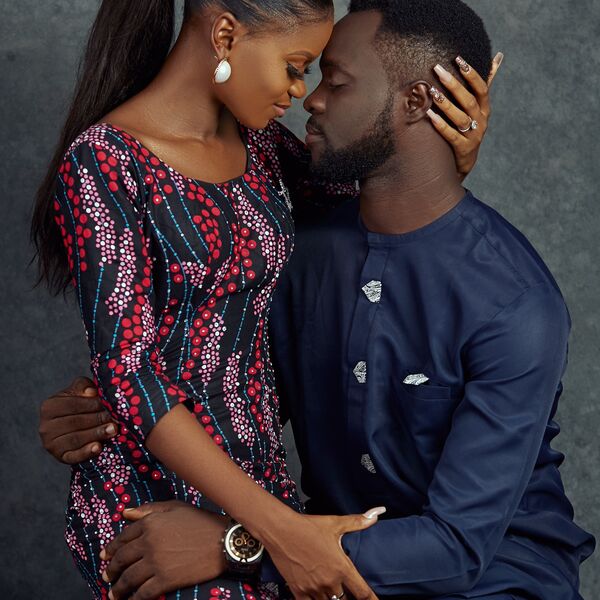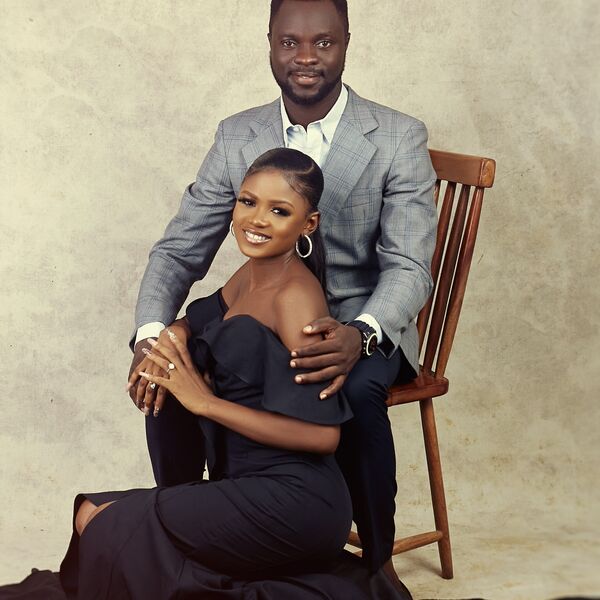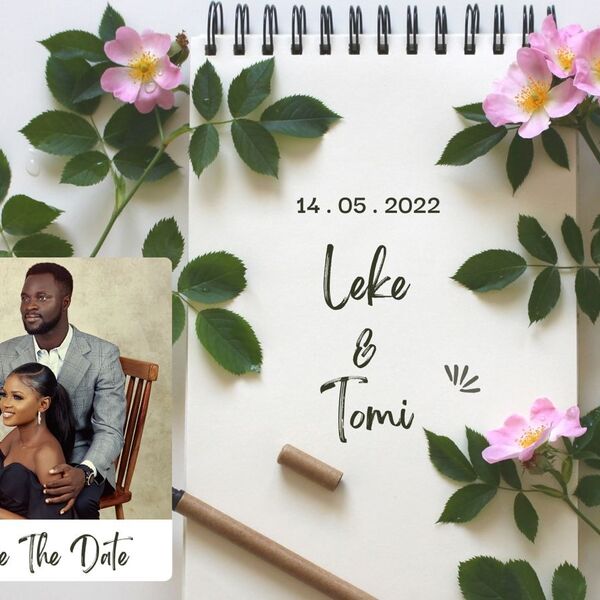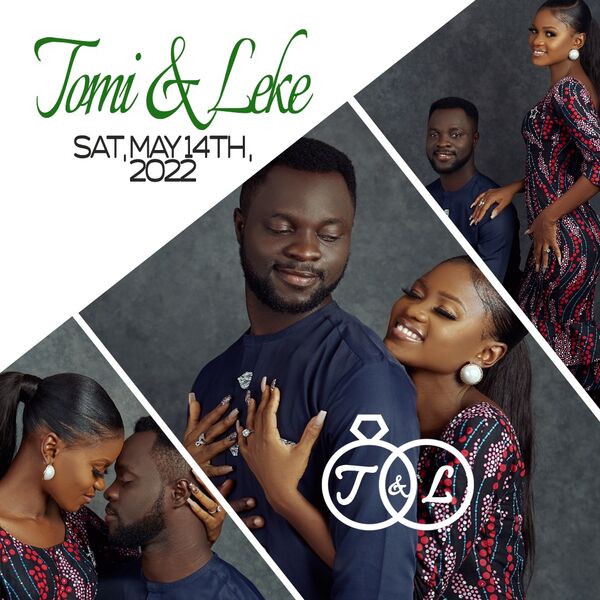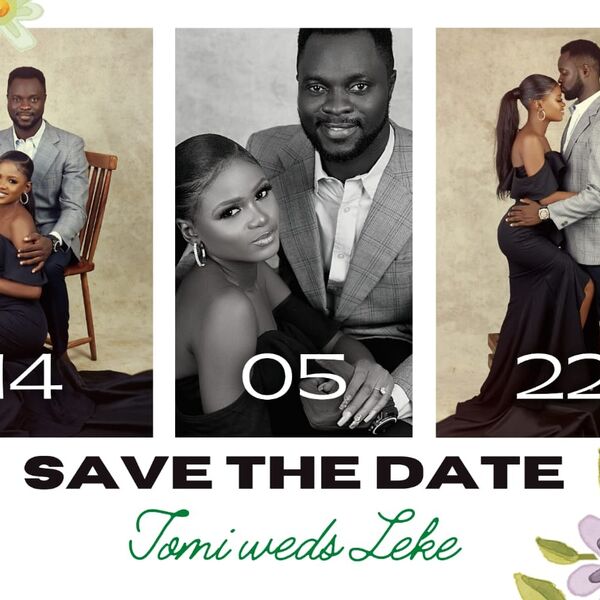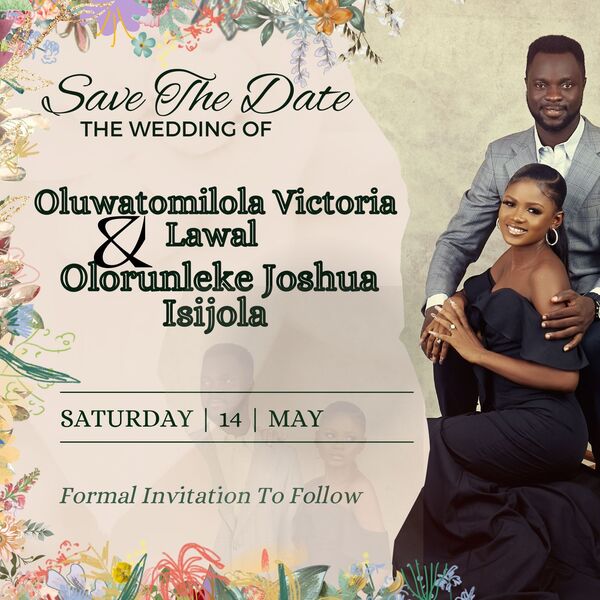 How Do I Send My Gift Across?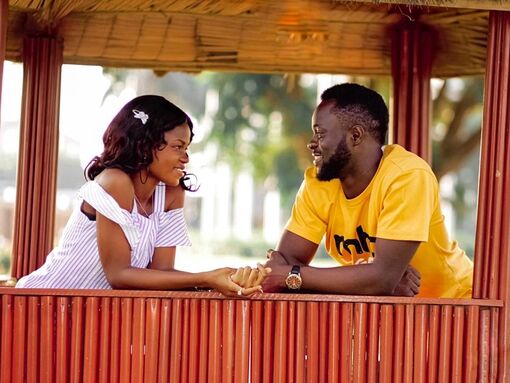 KINDLY CONTACT
Tumininu : +2348139484558
Kenny : +238102588457
ACCOUNT DETAILS
Gtbank
0158540864
Email : Lekeisijola@gmail.com
ACCOUNT DETAILS
Gtbank
0164216858
Email : Victorialawal15@gmail.com
Programme Menu