The G.O.'s son had on Tuesday, April 5th posted on his social media page, criticizing preachers who offer their own sermons on the first Sunday of each month after his dad must have presented one that was aired across the nation.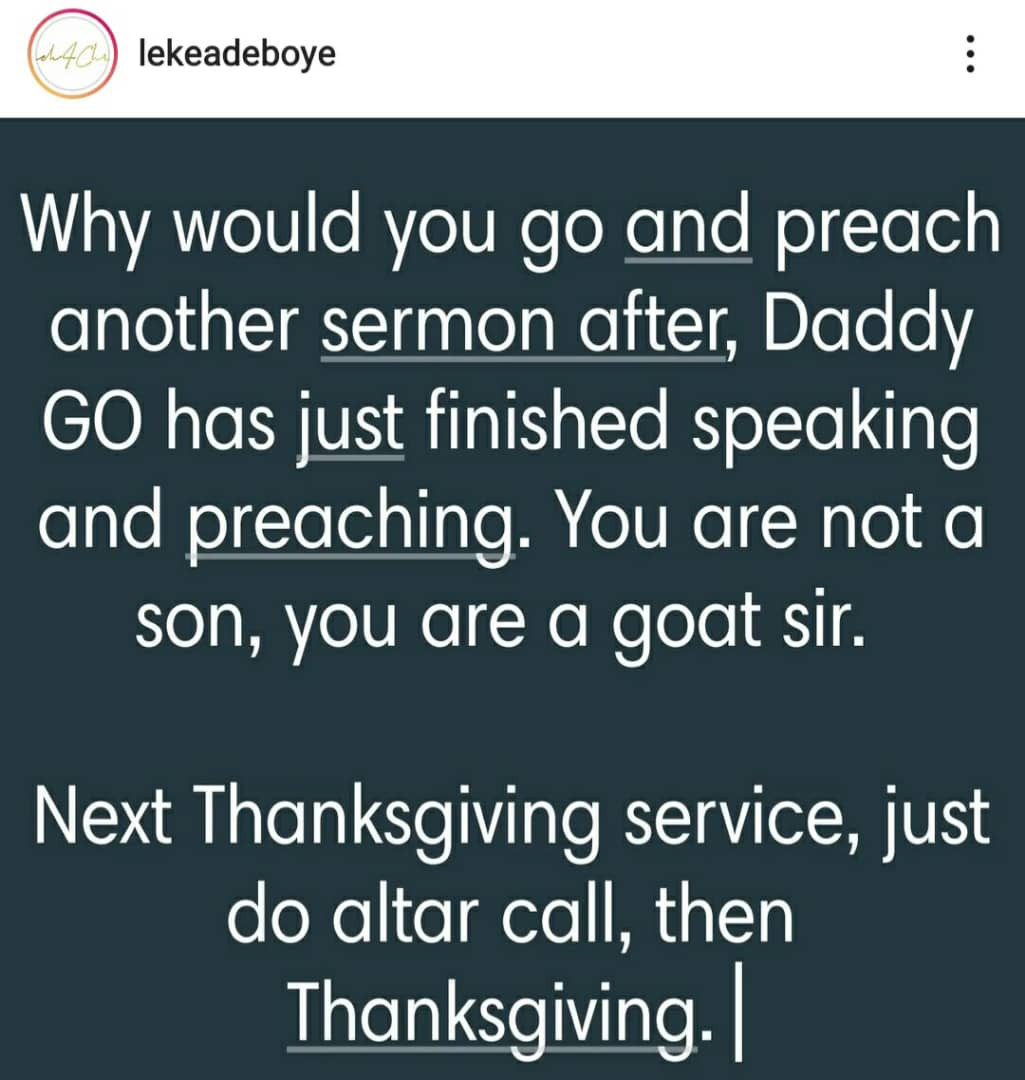 According to the Sahara Reporters, Leke was forced to appear before a three-man panel on Wednesday, which also included his father-in-law, and had been told that he would never say anything like that again after strongly and brazenly declaring that he would not issue an 
apology
for ridiculing senior preachers of RCCG.Sources within the church stated:
"Leke Adeboye was made to face a panel today (Wednesday) for insulting pastors and calling them goats. The three-man panel, unfortunately, did not punish him or ask him to apologise. One of the members of the panel is his father-in-law.
He arrogantly told off the panel that he cannot apologise. And what did they do? They only told him to not repeat it again"
Adebayo Leke has although deleted the post he made but has, as yet, not given a public apology.