The body in charge of Formula 1, the FIA, has confirmed the sack of Micheal Masi from his position as a race director.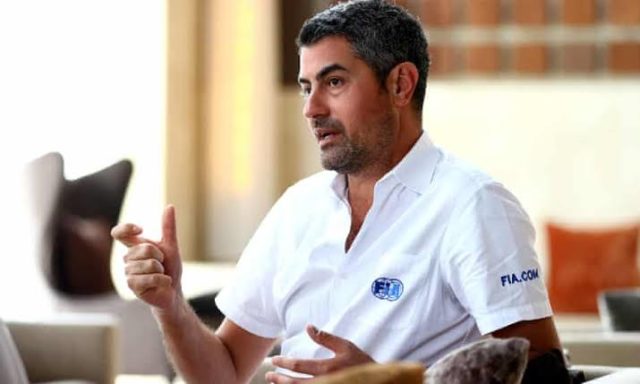 READ ALSO: CRISTIANO RONALDO SET TO JOIN LIONEL MESSI AT PSG
Masi was sacked on Thursday, February 17th, 2022 following his bad decision in the final race of last season's Formula 1 season in Abu Dhabi, which saw Max Verstappen win the Championship. The future of Masi with the body had been a real doubt since the race after the construction company decided to oppose the decision to have Red Bulls be champion of the season.
The new Formula 1 President, Mohammed Ben Sulayem who confirmed the sack of Masi also confirmed that he will be given a new position within the body.
Drawing conclusions from the detailed analysis of the events of the last F1 Abu Dhabi Grand Prix and from the 2021 season, I proposed an in-depth reform of the organisation of refereeing and race direction. It was unanimously supported by F1 CEO and teams principals.
He also spoke about his new plans going into the next formula 1 season.
'Firstly, to assist the race director in the decision-making process, a Virtual Race Control Room will be created. Alike the Video Assistance Referee (VAR) in football, it will be positioned in one of the FIA Offices as a backup outside the circuit. In real-time connection with the FIA F1 race director, it will help to apply the sporting regulations using the most modern technological tools. Secondly, direct radio communications during the race, currently broadcast live by all TVs, will be removed in order to protect the race director from any pressure and allow him to take decisions peacefully. It will still be possible to ask questions to the race director, according to a well-defined and non-intrusive process.Thirdly, unlapping procedures behind safety car will be reassessed by the F1 Sporting Advisory Committee and presented to the next F1 Commission prior to the start of the season. And finally, I would like to inform you that a new race management team will be put in place starting in Barcelona for the test session.Niels Wittich and Eduardo Freitas will act alternatively as Race Director, assisted by Herbie Blash as permanent senior advisor.'Michael Masi, who accomplished a very challenging job for three years as Formula One race director following Charlie Whiting, will be offered a new position within the FIA.