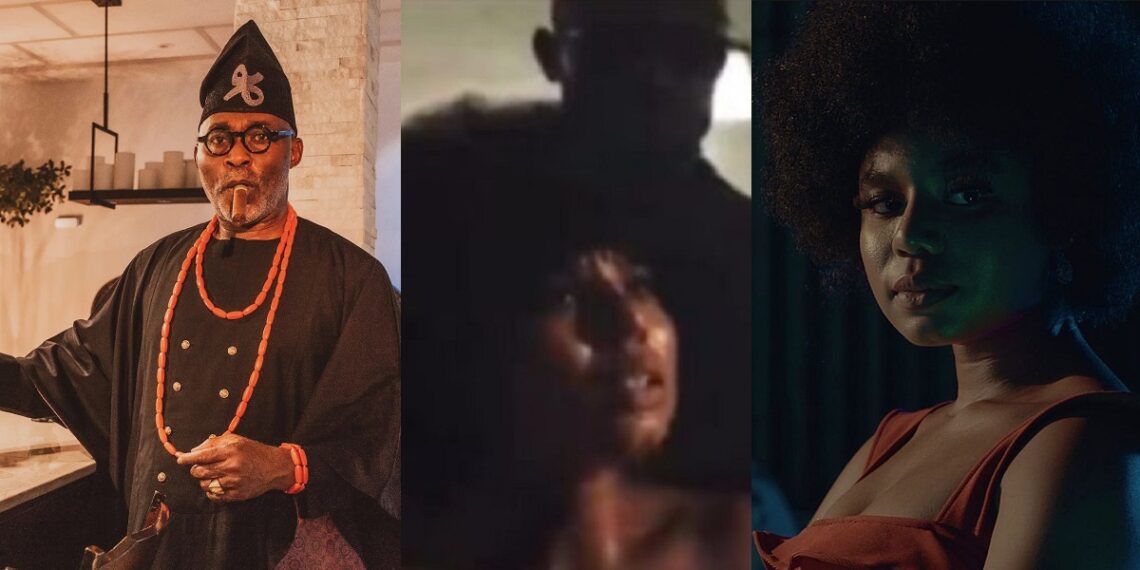 In the scene that got people talking, RMD forced Nancy Isime to strip, after which he fondled her breasts. However, Nancy later stated that the breasts actually belonged to a body double.
Speaking about his flirty role in the movie via his Instagram page, RMD shared how his friends reacted.
According to him, his friends in the movie industry have expressed their desire to play the role "so they can be touching things".
"I know this is not the scene of Chief Fernandez you all want to talk about… Now my friends want to play the roles i play so they can be touching things", he wrote.

Meanwhile, Nancy Isime has taken to social media to address questions about her unclad scene in new movie, Shanty Town.
Nancy Isime began trending online following the release of the new Netflix series. A scene from the movie captured the moment Nancy Isime went unclad, exposing sensitive parts of her body.
Social media users went agog, and many were left curious as to whether Nancy really bared her body in the movie.
Well, the actress has now taken to her Instagram page to clarify the scene.
According to her, the private parts flashed in the movie are not hers but those of her "body double."
Sharing a photo of herself from the controversial scene, she wrote,
"Simmer down horny boys and girls
, I know those gorgeous body parts excites you but they sadly belong to my beautiful body double
 Mine aren't that succulent
. Enjoy our beautiful masterpiece, get the message from each scene and Focus on the right Focus!
 Thank you so much for all the amazing reviews so far, I'm so glad y'all are watching and Loving Shanty Town
."
Advertisement. Scroll to continue reading.